The Wall Street Journal has the Blogosphere abuzz with rumors of Google testing a new set-top box with Dish Network, which would allow people to search television and online video content like YouTube. Google has given the usual "we don't comment on rumor or speculation" statement on the subject.
According to the WSJ, only a small number of Google employees and their families are testing the box, which runs on Google software (Android is implied), and lets users create personalized lineups of shows. The testing has reportedly been going on since last year. Aside from these things, the details are sketchy at best, which can only mean one thing: let the wild speculation commence.
Assuming that this service ever comes to fruition, it could open up a lot of new opportunities for Google to dominate or at least heavily compete in areas in which it isn't dominating already. Rather than doing too much speculation myself, allow me to just list some questions and open this up for discussion:
– What if Google gets exclusive deals with Dish Network as well as other major satellite and cable providers? Google TV Ads already has deals in place to provide ads on close to a hundred cable networks.

– What if Google makes more deals to boost its movie rental selection on YouTube? How big of a player would that make YouTube in the movie rental space? This will be something to keep an eye on with or without this box as Internet-ready TVs permeate the mainstream.

– Will Yahoo and Bing be looking at opportunities like the Google/Dish Network box? Are they already?

– What would widespread integration of web search and television mean for TV advertising?
In the not-too-distant future, we may start to really see TV advertising getting more targeted, which has long been the medium's biggest downfall. People often record shows simply so they don't have to watch the commercials. What if the ads were targeted at the individuals watching the TV? What if they were relevant? Search advertising paved the way for this kind of relevancy, and may just be a key to the future of TV advertising in a world where viewers want their programming on demand.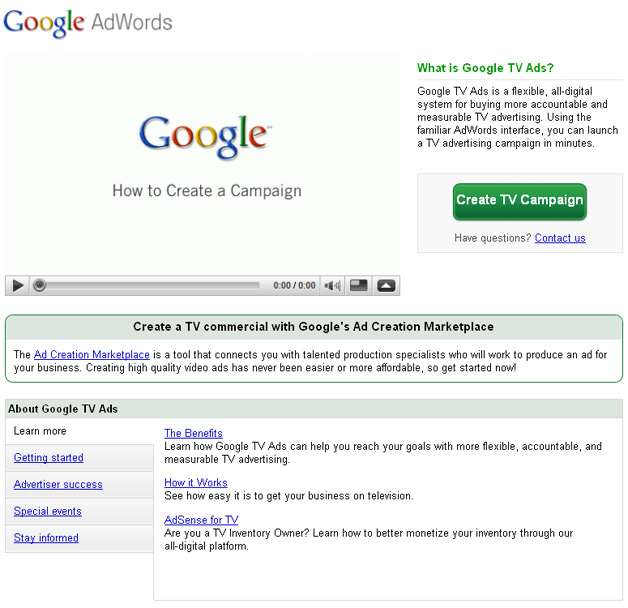 There I go off on that speculation. This all sounds good in theory, but a lot of puzzle pieces have to fall in place, and a lot of stars have to align for this to become a reality. Deals must be made, and money must be spent. That's not to say the concept is far-fetched.
Consider that advertisers are finding online to be a better option than even the super bowl in some cases. This past Super Bowl, Pepsi skipped a TV spot for the first time in 23 years. TV is going to have to adapt.