Apple CEO Steve Jobs recently announced that the company sold over 15 million iPads, so it should come as no surprise that even the leader of our nation is toting around one of the popular devices.
President Barack Obama famously used social media to his benefit during the presidential campaign by distributing his message of "hope," and gaining supporters, through Facebook, Twitter, MySpace, and other social sites. To this day he remains one of the most followed individuals on Twitter with more than 7 million followers.
Continuing with his streak of being in touch with technology, President Obama had dinner with the most notable CEOs of Silicon Valley back in February to discuss important topics such as education, research, and jobs. Then to much surprise Michelle Obama said on the "Today" Show that the Obama girls would not be having Facebook accounts, "I'm not a big fan of young kids having Facebook. It's not something they need, it's not necessary right now." This came as a shock because many believed that the President, that embraced social media, should be teaching his children to be smart and responsible digital citizens.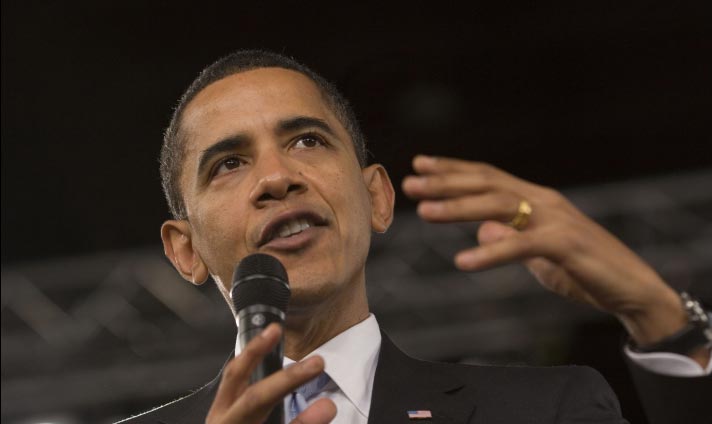 Yesterday during a town hall meeting in Washington with Univision, Obama spoke with Univision anchor Jorge Ramos detailing the gadgets he owns and uses regularly, including an iPad that he has tethered to his Blackberry. The conversation with Ramos went as follows:
Ramos: Not long ago I was having a conversation with my son. He's only 12 years old, and he couldn't believe that I grew up in a world where there were no cell phones, no Internet, no computers. (Laughter.) So do you have your BlackBerry with you, or do you have an iPhone? What do you have?
Obama: You know, I took my BlackBerry off for this show, because I didn't want it going off, and that would be really embarrassing. But usually I carry a BlackBerry around.
Ramos: Do you have an iPad?
Obama: I do have an iPad.
Ramos: Your own [a] computer?
Obama: I've got my own computer.
Ramos: Very well. (Laughter.)
Obama: I mean, Jorge, I'm the President of the United States. You think I've got a — (laughter and applause) — you think I've got to go borrow somebody's computer? (Laughter.) Hey, man, can I borrow your computer? (Laughter.) How about you? You've got one?
This interview with Obama comes after he admitted last May during a commencement speech at Hampton University that he did not know how to use an Apple iPad, iPod, or other gaming consoles such as the Xbox 360. He said that these devices are a "distraction" and "a form of entertainment, rather than a tool of empowerment."
This just goes to show that the iPad is definitely more than simply an entertainment device, and that we can rest easy knowing that our President doesn't have to borrow someone else's computer.