The number of applications in the Apple App Store for iPad has climbed to 4,870 since the launch of the device on April 3, according to the latest report from app store analytics firm Distimo.
Nine days after the release of the iPad, the Apple App Store for the device had 3,670 applications, with 2,654 applications that were only compatible with the iPad and 1,016 universal applications.
In the last two weeks the total number of applications for the iPad has grown by 32.7 percent to 4,870 on April 26. The total number of applications now available in the Apple App Store is 189,851.
The largest category of apps for the iPad is games with 1,577 titles (32%), followed by entertainment and books with 455 and 396 titles, respectively.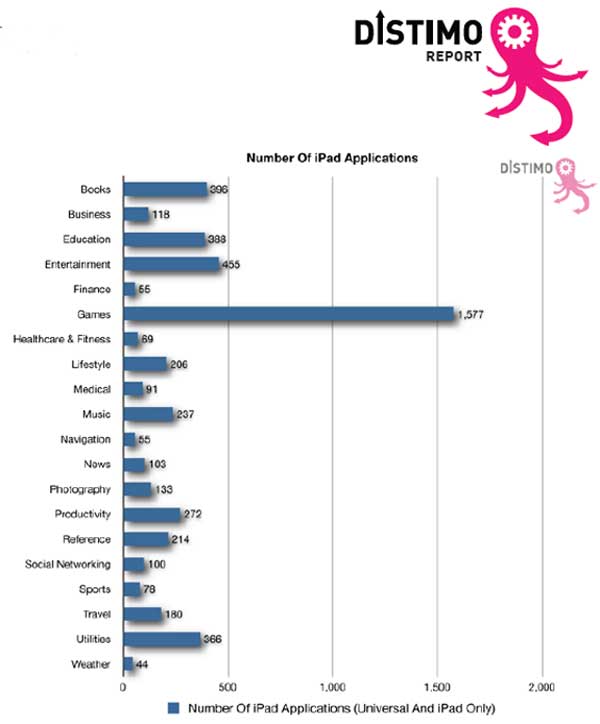 The majority (82%) of the 1,577 games for the iPad are paid, compared with 69 percent of the 34,181 games for the iPhone that are paid.
Along with differences in the proportion of free versus paid applications between iPad and iPhone, the average prices differ as well. On average, an application in the Apple App Store for iPhone costs $3.82, as opposed to $4.67 in the Apple App Store for iPad.