Time Warner Cable has launched an iPad app that will allow its subscribers to watch live TV on the device in any room in their house.
The TWCable TV app for iPad is a free download and is available to subscribers who pay for Internet and video service.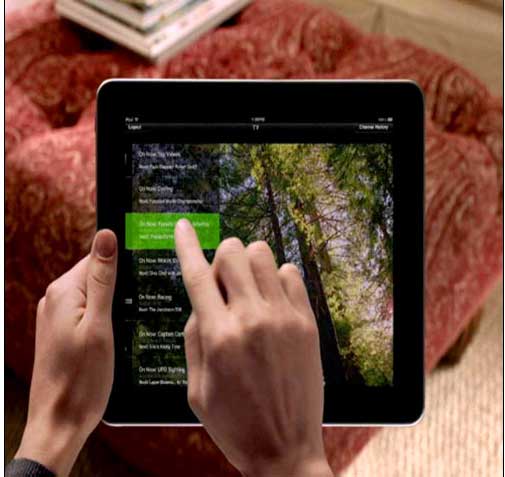 Features of the app include:
*Tap to stream live digital TV programs instantly to iPad anywhere in your home.
*Scroll through the channel guide to see "What's on now," and "What's on Next".
*Use your home's existing WiFi connection without extra hookups.
*Access to live feeds of 32 channels in HD.
"It's just phase one of a much bigger vision that we plan to execute on this year and into the future. It's so much easier and faster for us to develop in an app environment than for set-top boxes, so you can expect to see more improvements faster and more frequently," said Jeff Simmermon, Director of Digital Communcation, Time Warner Cable.
"For example, we're going to add more channels and functionality as soon as we can. We're already working on developing set-top box remote control functionality and DVR management."