Intel has acquired Infineon's Wirless Solutions (WLS) business for $1.4 billion. WLS, which provides cellular platforms to global phone makers, will operate as a standalone business, and will continue to serve its existing customers.
Intel says WLS will also contribute to its strategy to make connected computing ubiquitous across laptops, smartphones, and embedded computing.
"The global demand for wireless solutions continues to grow at an extraordinary rate," said Intel President and CEO Paul Otellini. "The acquisition of Infineon's WLS business strengthens the second pillar of our computing strategy — Internet connectivity — and enables us to offer a portfolio of products that covers the full range of wireless options from Wi-Fi and 3G to WiMAX and LTE. As more devices compute and connect to the Internet, we are committed to positioning Intel to take advantage of the growth potential in every computing segment, from laptops to handhelds and beyond."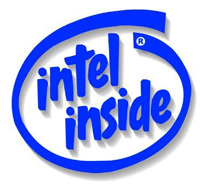 "The sale of WLS is a strategic decision to enhance Infineon's value. We can now fully concentrate our resources towards strong growth in our core segments Automotive (ATV), Industrial & Multimarket (IMM) and Chip Card & Security (CCS). This creates a great perspective for all Infineon customers, employees and shareholders," said Infineon CEO Peter Bauer. "We all stand to benefit enormously from this deal. Thanks to the outstanding effort of the employees and the management during the last years, WLS is excellently positioned to grow further with the new owner who is ideally suited for this business."
Intel says its goal is to expand its mobile and embedded product offerings to additional customers and market segments.
The deal is expected to close in the first quarter of next year. The boards of both companies have approved the transaction. It is still subject to regulatory approval.