Last summer, Intel announced its intention to acquire McAfee for about $7.68 billion at $48 per share in cash. Today, the company announced the completion of that acquisition.
McAfee will maintain its own brand, and the first "fruits" of the partnership will hit the market later this year, the companies said.
"In the past, energy-efficient performance and Internet connectivity have defined computing requirements," said Renée James, Intel senior vice president, and general manager. "Intel has added security as a third pillar of what people demand from their experiences with personal computers and other connected devices. Security challenges put the future potential of computing at risk. The acquisition of McAfee adds not only world-leading security products and technologies to Intel's computing portfolio, but also brings incredibly talented people focused on delivering products and services that help make connecting to the mobile Internet safer and more secure."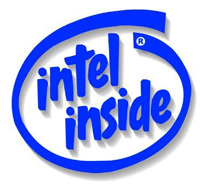 Pat Clawson, CEO of endpoint security provider Lumension reached out to us with some thoughts on the acquisition and its effect on the industry, after it was first announced.
"Intel's acquisition of McAfee will not only fundamentally change the security landscape, it will have a ripple affect throughout industry. With this acquisition Intel is addressing areas that we really need to get better at protecting – smart phones, televisions, medical technology and cash machines. Short term, it gives Intel a competitive advantage but will no doubt make other chip manufacturers, like AMD, consider whether they need to mirror the acquisition."
McAfee is now a wholly-owned subsidiary of Intel, and reports into Intel's Software and Services Group. McAfee had experienced McAfee, which has experienced double-digit year-over-year growth when Intel first announced the acquisition.