IBM announced it is acquiring Netezza at $27 per share or approximately $1.7 billion, to expand its business analytics initiatives.
Netezza provides analytics in a data warehousing appliance. IBM says that the combined strengths of the companies are a "key differentiator at a time when organizations of all sizes are looking to gain more insight from their business information."
The companies have already been strategic partners for years, with Netezza designing and developing its appliances on IBM systems technology.
"IBM is bringing analytics to the masses," says Steve Mills, SVP and group executive at IBM Software and Systems. "We continue to evolve our capabilities for systems integration, bringing together optimized hardware and software, in response to increasing demand for technology that delivers true business value."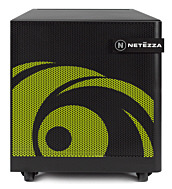 "Netezza is a perfect example of this approach. Netezza strongly complements our business analytics capabilities and client base," he adds. " Together, we have the opportunity to quickly leverage the technology and accelerate the offering."
IBM says it has over 6,000 consultants dedicated to analytics. Over the last four years, the company has invested over $12 billion in 23 analytics-related acquisitions.
Following the close of the acquisition, IBM intends to integrate Netezza within its Information Management software portfolio. Netezza has approximately 500 employees around the world.
The acquisition is subject to Netezza shareholder and regulatory approval.
Netezza is currently
under investigation
by a national securities firm led by a former federal judge, in connection with the proposed acquisition. The firm is investigating whether Netezza properly shopped the Company prior to entering into the agreement.