It may not be long before it's possible to track the stock symbol HULU in addition to tech mainstays like GOOG and YHOO. A new report has indicated that Hulu intends to go public sometime in the next few months.
Citing "people briefed on the matter," Andrew Ross Sorkin and Michael J. de la Merced wrote earlier this morning, "Hulu, the rapidly growing hub for online television and movies, aims to go public through an offering that could value the company at more than $2 billion . . ."
As for the timeframe – and just how serious everyone is – the pair continued, "In recent weeks, Hulu executives have begun talking to investment banks about pursuing an initial public offering as soon as this fall, these people said."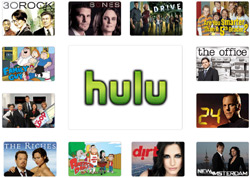 That could be a risky time for Hulu to become part of the stock market, considering that the last couple of years haven't exactly been kind to the average company's value. (The Dow is already down 0.28 percent so far this morning, too.)
On the other hand, since Google still hasn't said anything about YouTube achieving profitability, it seems fairly safe to assume that Hulu has a leg up in that respect, perhaps giving it an edge in potential investors' eyes.
We'll see what happens. Hulu's stayed mum so far with regards to the report.