Hulu Plus, the $9.99 per month service that has so far failed to attract much positive attention, scored another (small) victory today. Now Hulu Plus is available through the Sony Dash, a device designed to inhabit bedrooms, kitchens, and offices.
A little more info on the Dash in case you're unfamiliar with it: Sony describes it as "a Wi-Fi connected device that features a vivid 7-inch color touch screen and built-in stereo speakers." And a selection of over 1,000 free apps ensures that owners can use the Dash to check the news, weather, some social networks, or whatever.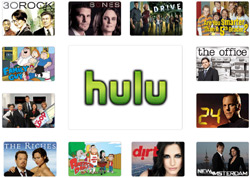 So Hulu Plus will sort of align with the device's purpose in terms of providing entertainment. Also, this development goes to show that Hulu and Sony remain on excellent terms (Hulu Plus is already available through the PS3 and Bravia TVs).
It seems doubtful that this move will inspire many people to either sign up for Hulu Plus or buy a Sony Dash, however. Hulu Plus continues to suffer in comparisons to Netflix; it costs more, has commercials, and lacks content. Then the Dash just seems to occupy an odd niche threatened by smartphones, laptops, and the iPad.
We'll see what happens, anyway.
Brennan Mullin, senior vice president of Sony Electronics' personal imaging and audio business, said in a statement, "The addition of Hulu Plus serves as an ideal example of how Dash continues to evolve and improve over time. With Hulu on board, the Dash platform has the ability to deliver a huge variety of online entertainment instantly to consumers' homes on top of glanceable, real-time tidbits of information."