Prior to its launch, more than a few prominent bloggers predicted that Hulu would fail, and it was dubbed "Clown Co." in certain circles. Now, Hulu CEO Jason Kilar has forecast that his organization will earn somewhere in the neighborhood of $500 million in ad revenue this year (see update).
Mike Shields reported following a keynote at the IAB Annual Leadership Meeting, "Hulu is on pace to haul in half a billion dollars in ad revenue in 2011, according to CEO Jason Kilar. That would represent nearly a 100 percent increase from the $263 million the company – a joint venture between NBC Universal, Disney and News Corp. – made last year."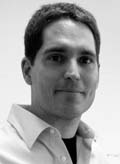 What's more, Shields later added, "Kilar revealed that Hulu now boasts of 627 advertisers and 250 content partners. That represents meteoric growth from 36 months ago, when the site launched with two content partners and a dozen advertisers."
Those are some impressive stats. Obviously, there will be something of a limit to how much Hulu can expand – there isn't an endless amount of stuff that people will want to watch – but it doesn't look like the site's encountering many problems yet.
Indeed, in just the last month, Hulu's landed deals to show videos from both the Criterion Collection and TED conferences, which is about as top-shelf as it gets.
All this should go a long way towards cementing Hulu's reputation as a good thing for content owners, advertisers, and users.
UPDATE: A Hulu represenative reached out to WebProNews in an email, writing, "Hulu projects $500M TOTAL revenue (ads + subscriptions), not just ad revenue." This article's title has been adjusted to reflect the change.