It's been a big day for HP, who unveiled the TouchPad iPad competitor, and the Veer and Pre3 smartphones. All of these products run webOS.
Robert Scoble says the company has "fired Microsoft" and that it is making Android "look even more creaky (and RIM, Nokia, Microsoft not in the game)." Not bad for PR.
The company also announced a new marketing campaign with the theme of "Everybody On". It's a global campaign that "celebrates how people around the world are using HP technology to pursue their personal and professional passions."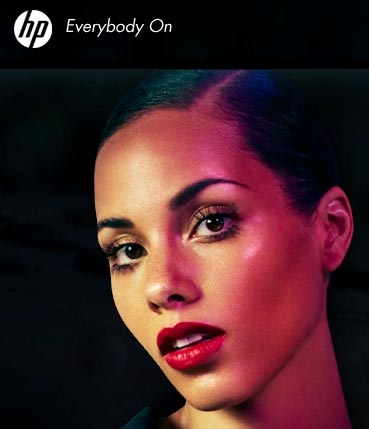 "Technology plays a vital role in how people explore, develop and enable their passions," said Richard Gerstein, SVP, Strategy and Worldwide Marketing, Personal Systems Group at HP. "Five years ago the personal computer was the center of one's connected life, while today people are at the center and their technology – across smartphones, tablets, PCs and cloud services – needs to provide seamless connectivity to what is important to them."
The campaign will span music, fashion, community activism, business, and more, according to the company, and it is supported by an integrated campaign featuring print, broadcast, online, and social media. The campaign itself was created by HP's own Personal Systems Group, and build on its "The Computer is Personal Again" campaign.
The launch will kick off with a minute-long TV spot featuring Lou Reed's "Walk on the Wild Side", then the first in a series of TV spots will be launched during the Grammy Awards featuring Alicia Keys.