HP has acquired Stratavia, a database and application automation company out of Denver.
HP says the addition of Stratavia will help strengthen its software and solutions portfolio, adding deployment, configuration, and management solutions for enterprise databases, middleware, and packaged applications.
HP's goal is to simplify app deployment and management in hybrid IT environments.
"As applications and IT environments become increasingly complex, organizations need to automate changes that range from large-scale application updates to simple one-line configuration updates with consistency and control," said Bill Veghte, executive vice president, Software and Solutions, HP. "Stratavia's database and application automation solutions, combined with HP's leading Business Service Automation portfolio, give organizations a one-stop shop for infrastructure and application deployment management."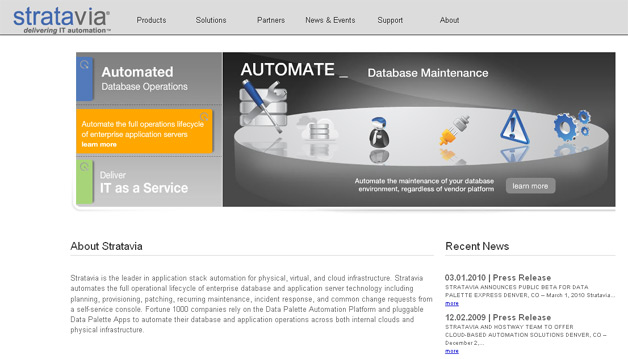 "For eight years, Stratavia has been focused on developing application deployment automation solutions supporting tasks including provisioning, code deployment, configuration management, compliance, patching, as well as common user requests including migrations, refresh and back-ups," said Stratavia CEO Thor Culverhouse. "Combining Stratavia's offerings with HP Server Automation will give clients a way to simplify and automate application deployment operations, minimizing downtime and mistakes."
Financial terms of the acquisition were not disclosed.