As reported, Intel announced that it is acquiring major information security vendor McAfee today for $7.68 billion at $48 a share in cash.
Pat Clawson, CEO of endpoint security provider Lumension reached out to us with some thoughts on the acquisition and its effect on the industry.
"Intel's acquisition of McAfee will not only fundamentally change the security landscape, it will have a ripple affect throughout industry. With this acquisition Intel is addressing areas that we really need to get better at protecting – smart phones, televisions, medical technology and cash machines. Short term, it gives Intel a competitive advantage but will no doubt make other chip manufacturers, like AMD, consider whether they need to mirror the acquisition."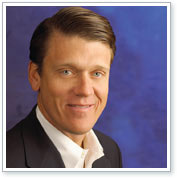 "For the security industry, it makes the top layer of the security stack – such as Symantec – obvious acquisitions target not only for chip manufacturers but also hardware providers, such as mobile device manufacturers. On the flip side, it could leave a waste land of security companies as mid-sized security companies see a diminishing number of prospective acquirers."
McAfee, which has experienced double-digit year-over-year growth, will become a wholly-owned subsidiary of Intel.
Is Symantec next?