Earlier this year, Netflix announced that it was working on some new Facebook integration. In January, the company informed shareholders that it would connect with Facebook in order to develop personal Netflix accounts.
"We're working on an extensive Facebook integration, which will further the notion of a personal Netflix account," a letter letter from the company said.
According to a report from Investors.com, Netflix has been rolling out versions of the Facebook integration for a couple weeks to certain test segments, but the final implementation could be different in the end. The final product will reportedly be rolled out sometime this year.
Movie studios are also starting to try out streaming movies on Facebook itself, leaving some wondering if Netflix should be worried about that. Investors seemed a little worried when that news came out.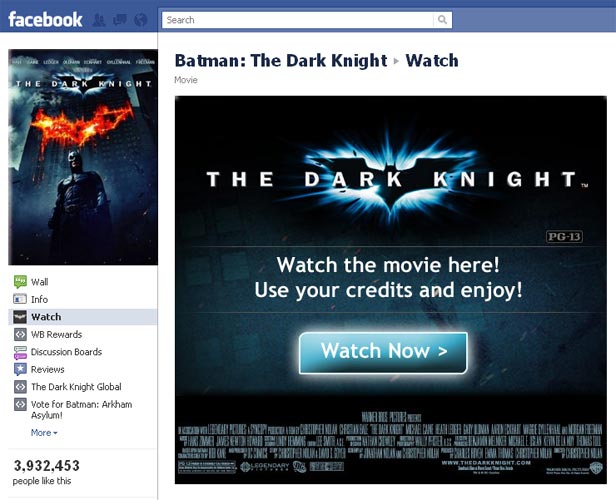 Netflix is also getting into exclusive programming, though. The rumored "House of Cards" show , which involves David Fincher and Kevin Spacey, was made official today by Netflix. Chief Content Officer Ted Sarandos wrote:
We're delighted to tell you that in late 2012 Netflix will be bringing to our members in the U.S. and Canada exclusively "House of Cards," the much-anticipated television series and political thriller from Executive Producer David Fincher and starring Kevin Spacey. We've committed to at least 26 episodes of the serialized drama, which is based on a BBC mini-series from the 1990s that's been a favorite of Netflix members. Originally written as a novel by former UK Conservative Party Chief of Staff Michael Dobbs, "House of Cards," explores the ruthless underside of British politics at the end of the Thatcher era. Reset against the backdrop of modern-day U.S. electoral politics, this new one-hour drama follows Spacey as an ambitious politician with his eye on the top job. Fincher, the Oscar-nominated director of "The Social Network" and "The Curious Case of Benjamin Button," will direct the pilot written by Beau Willimon ("Farragut North" and the upcoming George Clooney-directed "The Ides of March." )
The TV shows and movies that you are able to watch instantly are licensed from movie studios, TV networks, distributors and sometimes directly from the producers of the films and TV shows. "House of Cards" is unique, as it is the first exclusive TV series to originate on Netflix. Typically, we license TV shows the season after they run on a broadcast network or cable channel and occasionally, we have episodes from a current season, as is the case with "Saturday Night Live" from NBC, "Spartacus" from Starzplay and "Wizards of Waverly Place" from Disney Channel. In all of these cases, the shows are produced before we bring them to Netflix. "House of Cards" represents a slightly more risky approach; while we aren't producing the show and don't own it, we are agreeing to license it before it is successfully produced.
He also says Netflix may bring more exclusive programming to its service in the future. Sounds like a smart idea to me, particularly if they are able to do so with content involving A-list talent like with this show.
A report from the NPD Group this week found that between January and February, consumers watched 61% of their movies from Netflix. Number 2 was Comcast, with only 8%.