Groupon made big news this week, when it filed for its much-anticipated IPO. CEO Andrew Mason has expressed disdain for some of his competitors – the ones he considers to be clones. "I was a music major, and with music, we call that plagiarism. But in business it's called competition," he was quoted as saying at the D9 conference earlier this week. He also later added that "competition is good for the consumer," and that "innovation is good for the space."
Jere Doyle, CEO of EverSave, which is the number three-ranked deals service behind Groupon and LivingSocial (based off of the measurement of overall traffic on Compete.com), shared some thoughts with us about the IPO and the industry in general. "The Groupon IPO really legitimizes the daily deals marketplace," Doyle tells WebProNews. "We have seen the explosive growth in the space first hand and recognize that daily deals are a fantastic way for small businesses, both local and online, to acquire new customers."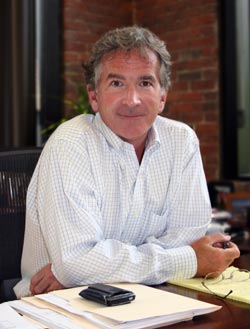 "There have been many, many new entrants into the space over the last 12 months," he says. "This is because there are very low barriers to entry.  That said, it is hard to be successful and scale a business in this space.  To be successful, new entrants are going to have to really differentiate themselves and bring a game changing innovation to the space.  This is a direct marketing, retail, consumer focused technology industry.  It's not as easy as it looks!"
Doyle says we should expect consolidation in the industry. "We are already seeing some players get out of the business because of the challenges," he says. "Others are looking to form partnerships or merge with other daily deal providers.  In fact, I received a call yesterday from a competitor looking to sell."
He would not say who that was.
Daily Deals and Location-Based Services
We've already seen some crossover between the daily deals and location-based service app spaces. Groupon's recent partnership with Loopt and reported discussions with Foursquare are examples. The two industries are a natural fit.
"Location based services are a great addition to the daily deal space," says Doyle. "The challenge with this model is having substantial inventory of deals around a specific geography."
"I don't necessarily think that the industries are going to merge, per se," he adds. "But I do think that location-based services will provide new opportunities for both businesses and consumers."
Loyalty
"Loyalty and retention [are] absolutely key to success,"  he says. "Daily deals are great at bringing first time buyers into a business.  However, it's the players that focus on loyalty and offer retention tactics that are going to be around for the long haul."
Doyle's own EverSave puts a great deal of its emphasis in this department with programs like Eversave Extras and the Eversave Lifelong Customer Program. The former lets customers earn rewards when redeeming offers from select merchants, and the latter lets businesses reach new customers repeatedly via email, social media, and surveys.
Aggregation
Aggregation is an area of the daily deals space that a lot of companies are banking on. That's the approach Amazon is taking with its new Amazon Local offering. As Pascal-Emmanuel Gobry at Business Insider noted, the aggregation route is "a smart way to get intelligence, relationships, and of course money, in a huge fast-growing space without having to go all-in."
PriceGrabber also launched its version of local deals aggregation this week. Senior Director of New Accounts Jon Margolis tells WebProNews, "Aggregation is becoming crucial as the daily deals space continues to increase in popularity."
"PriceGrabber survey data shows 44% of online consumers search daily deal websites; however, 52% of shoppers already feel overwhelmed by the number of emails that flood their inboxes each day," he adds. "Streamlining the process to save shoppers time and money is becoming key in maintaining customer satisfaction. With our local deals category, PriceGrabber saw an opportunity to fill a niche in the daily deals industry that desperately needed attention."
"Deals aggregation came about naturally as a response to the explosive growth in the daily deals industry," says Margolis. "Given its status as a solution to the crowded industry, we expect aggregation to become the next emerging trend within the deals space. It's a concept that further customizes the daily deal shopping experience for the consumer; if consumers feel as if the industry is catering to them, then this is a trend that will certainly have staying power."
PriceGrabber doesn't currently offer anything on the location-based service front, though mobile is a greater part of the company's roadmap for this year, Margolis tells us.
Email will remain a critical aspect of getting deals in front of customers. Most of the deals services and the "Groupon clones" that Andrew Mason frowns upon use the same basic email strategy. Even Google is doing it with Google Offers (which Mason poked a little fun at).
"Email is a crucial component of the deals space for a number of reasons," says Margolis. "Our survey data found that 86% of shoppers share the great deals they find with family and friends, and 64% said they do so via email. It's a medium that clearly goes hand-in-hand with the social/group-buying aspect of the deals industry."
"Email also fits perfectly into the customization consumers are looking for when searching for daily deals," he adds. "If shoppers can directly receive all the deals that suit their interests packaged into one easy-to-understand email per day, their shopping experience will be timely, less overwhelming, and ultimately more enjoyable."
In terms of demographics, Margolis says, "It seems that single, young twenty-somethings are not necessarily the key demographic, as one might expect. Moms and dads likely saddled with the added expenses of children of varying ages are clearly tuned in and seem to be taking advantage of the benefits daily deal sites can bring them."
According to PriceGrabber's survey results, of the 2,088 U.S. online consumers that were asked about their daily deal site usage, 57% were female, 73% were between the ages of 35 and 64, 75% were married, and 78% had children.