Groupon is launching in India, Israel, and South Africa as it has acquired similar deals sites in each of those countries – SoSata, Grouper, and Twangoo respectively.
"Collective buying is in its infancy in India, Israel and South Africa and we see strong potential," said Rob Solomon, president and COO of Groupon. "Groupon is shaping the way local merchants market themselves in every corner of the world."
One corner of the world Groupon is having some issues with is Australia. The company recently launched in that country as Stardeals, because a Groupon clone called Scoopon got the rights to the Groupon name there. Currently Groupon is suing Scoopon to resolve that, but CEO Andrew Mason says it could take over a year to reach that resolution.
SoSasta, which has only been around for 3 months has deals in 11 Indian cities. Grouper, which launched in March, is the largest deals site in Israel,and Twangoo serves more South African cities than any of its competitors, according to Groupon. Each of these sites will become Groupon in brand and site design over the coming months. They will serve deals in English in India and South Africa and in Hebrew in Israel.
Financial terms of the acquisitions were not revealed.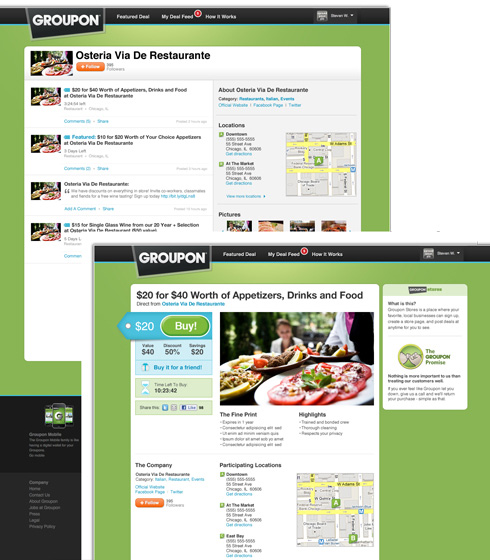 Groupon says it is now offering deals in 40 countries, has 50 million subscribers, and over 4,000 employees. Now the company is gearing up for some Super Bowl advertising (pre-game), which should spread its brand even further.
The company also just closed a $950 million round of funding, which it intends to use to continue its rapid growth. Meanwhile, competition is this area will only continue to become more rampant. Google, Facebook, and Amazon all have horses in this race too.