Online comic service Graphic.ly has launched an app for Android that offers users access to more than 150 publishers and over 2,000 titles.
Publishers include Marvel Comics, Archaia Entertainment, Archie Comics, BOOM! Studios and IDW Publishing.
"Like our community, we are firm believers in the explosion of the Android market," said Micah Baldwin, CEO of Graphic.ly.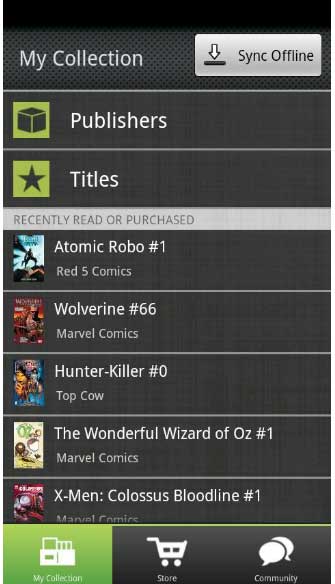 "Being the first to provide Marvel Comics on the Android platform is a perfect example of that belief. This application is only the beginning of the expansion of our relationship with Google, which began as a launch partner with the Chrome Application Store."
The new app features a storefront where users can buy comics and synch their current Graphic.ly comics library with other devices.
The Android app supports 'Graphic.ly View' (a panel-by-panel reading experience) as well as full-page and pinch-to-zoom modes .
In addition to buying and reading comics, the Graphic.ly community is connected through a social stream, allowing users to share their activities with friends and find what books are most popular.