The Metropolitan Transportation Authority (MTA) released renderings of the Grand Central Apple Store as crews began work on the location Monday.
Apple will be taking the spot of long-time tenant Metrazur on the east balcony, as well as the northeast balcony, which combined creates a space of nearly 23,000 square-feet. In order to take over the spot DNAinfo reports that Apple must pay the current tenant $5 million to terminate their lease early, then have to pay the MTA $800,000 for rent during the first year.
Currently Apple has four other Manhattan locations and are "incredibly popular with customers and we're excited to bring the Apple retail experience to this incredible location", said an Apple spokesperson. It also appears that the MTA was pretty excited to add Apple as well, as no board member voted against the plan.
As you can see by the renderings they differ slightly from your standard Apple stores, as no glass structures have been constructed around the showroom. Pretty much the only visible notification that the store is even around is the glowing Apple logo, which can be seen in the third image below.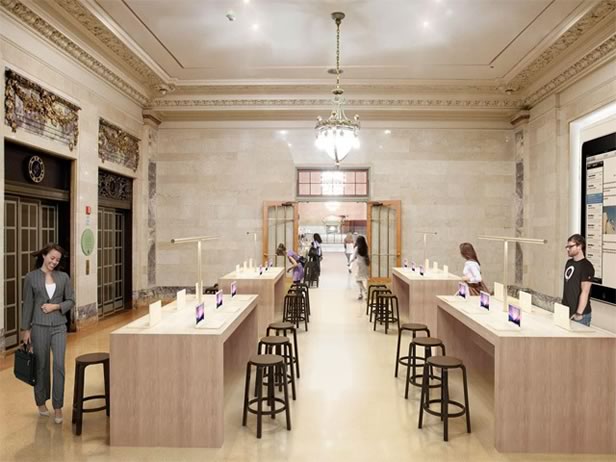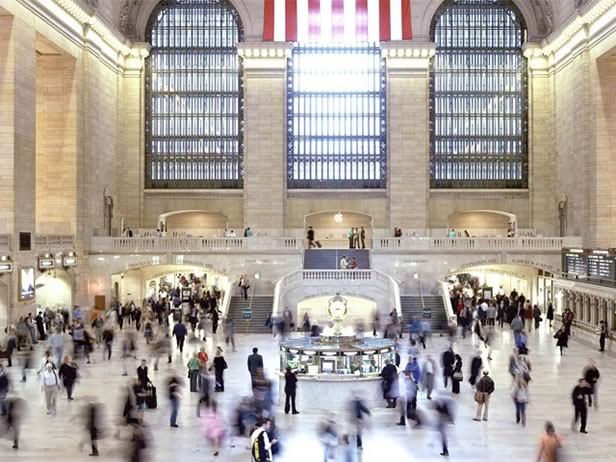 "It maintains Grand Central as the iconic structure and place that it is," Metro-North Railroad President Howard Permut reportedly said during a MTA railroad committee meeting, according to the WSJ.
The Grand Central Apple store is slated to open this coming Fall. Who knows… maybe it'll be open in time for the release of the iPhone 5.