Google Ventures has invested in a paid search marketing firm called Trada. Google Ventues has invested $5.75 million in Trada, along with Foundry Group, which previously invested $2.2 million in the company.
According to Trada's description of itself, it allows advertisers to create a new paid search campaign in Trada, then PPC experts are alerted to the campaign and decide if they'd like to work on it. Ads then begin running on Google, Yahoo, and Bing ad networks (though those last two will soon be combined). Clicks and conversions are then generated while the PPC experts earn money. More specifically, if the experts generate clicks or conversions for less than the stated click or conversion price, they keep the difference between what the advertiser was willing to pay and what it actually cost.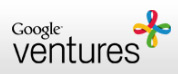 Google Ventures Partner Rich Miner will join the board. "And yes, this means Google's VC arm is taking a dip into paid search marketing, which is sure to raise a few eyebrows," as TechCrunch's Jason Kincaid points out.
There's no question about that, but Trada recognizes this. In the company's announcement of the funding on its blog, it has an entire section discussing whether or not it will get preferential treatment from Google. Trada says:

No, quite the opposite. Google has a very large and mature ecosystem of players they work with. There are many companies that are designed to help certain types of customers. Efficient Frontier is designed to help very large companies spending hundreds of thousands or millions a month. Clickable is a great solution for people that want to manage paid search campaigns themselves. The ReachLocal's of the world are well designed for people that primarily do business over the phone at a local level and want an alternative to the Yellow Pages. We focus on a specific segment of the overall market (businesses spending between $5000 and $50,000 a month on paid search), and Google gives us no preferential treatment at all. They have great relationships with all of the players across the ecosystem, and Trada has a lot of respect for what those companies do for the customer-types they serve. This is a very big market and the needs of the customer change dramatically if you're spending $300/mo or $3M a month.
Also, Google Ventures and Google Corporate are two different entities. It is not the charter of Google Ventures to invest in companies that help Google. If you look at their portfolio, this is actually obvious as they make a wide array of investments in many markets Google doesn't even play in. The charter of Google Ventures, if I may be so bold to paraphrase it, is to invest in good companies that have exciting prospects.
Trada also says Google made it clear that they would be under a very "scrutinous eye". The company intends to stay away from the "gray areas." They also place a great deal of emphasis on increased spending with Yahoo and Microsoft.