Update: Apparently the acquisition is more about YouTube. Interesting. Google's official announcement here.
Original Article: TechCrunch is reporting that Google is in the process of acquiring fflick for about $10 million, with the deal expected to close this week. This is still unconfirmed at this point, but unless we hear otherwise, we'll assume it's accurate.
So what is fflick? It's a site where you can log in with your Twitter account and see what your friends have said about movies. For example, if you want to see what people think about Iron Man 2, you can search for it on fflick, and see all of the tweets your friends have posted mentioning the movie. If you follow any movie review sites, those will be included too, so depending on who you follow, you can have quite a comprehensive, yet personalized experience. It's a pretty good idea.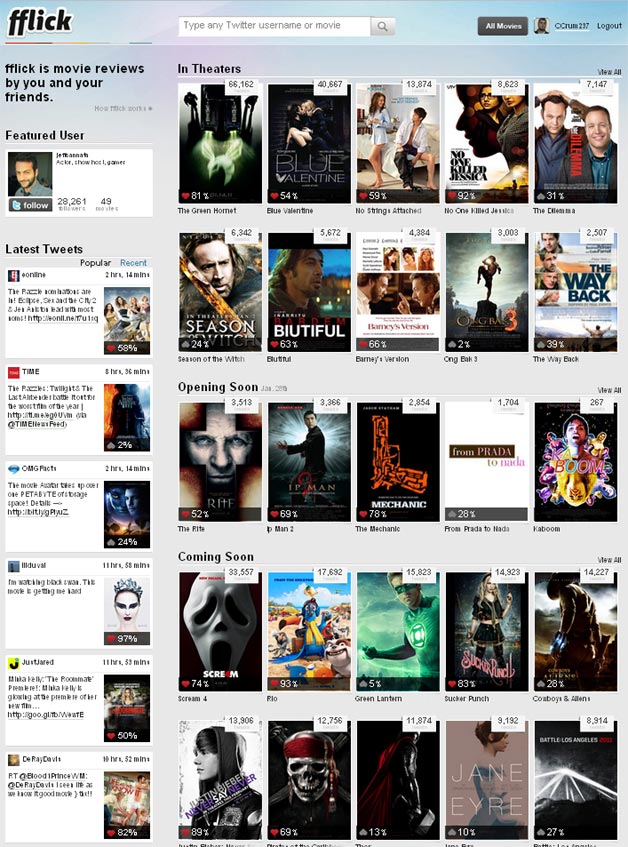 While we don't know what Google would do with this for sure, the first thing that comes to mind is to integrate it with Hotpot – the company's recently launched social, local business recommendation engine. The biggest problem with Hotpot, as it stands, is that it requires you to get your friends to use it for it to be very helpful.
Google just released a new feature for Hotpot, which lets you return all recommendations from certain friends. If users could simply tap their Twitter friends while doing these searches, they'd be more likely to get helpful results.
According to Jason Kincaid, who reported on the acquisition, fflick had always planned to expand beyond movies anyway, with that just being the first vertical. Google could conceivably expand this into all kinds of verticals and ultimately make searching with Google more social in general (as long as the user is on Twitter).
Could Google have done this without acquiring fflick? Probably, but since they already have a system in place, it could be a time saver more than anything.
We've reached out to Google for confirmation on the acquisition, and will update accordingly.