Are you familiar with "Google on the Street"? This refers to a series of videos Google has put together in which it goes out and talks to people on the street about various online behaviors, to see how responses stack up against their own Insights for Search findings.
The videos are periodically posted on Google's UK Barometer Blog. Topics covered in the past include online shopping, consumer confidence, and travel. The most recent entry paints an interesting picture about how people use the Internet for auto-related services.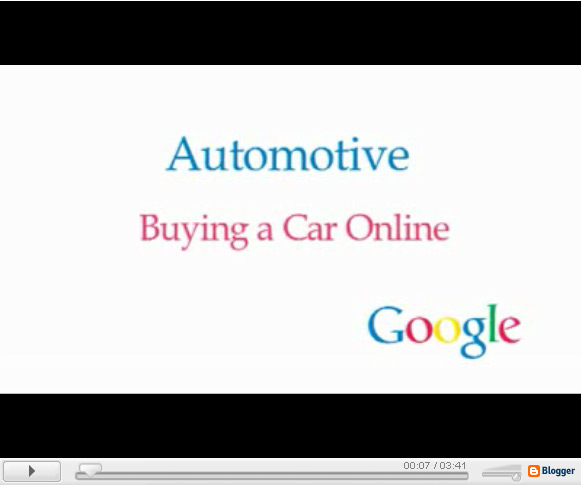 People take on the following topics in the video above (you'll have to click through to watch it on the blog, because it is not embeddable):
– How do consumers use online to help build their consideration list?
– How do people search online?
– Do consumers buy cars online or do they need to visit a dealership too?
– Do people buy parts and book services online?
– What is their perception of branded websites?
– What do brands get wrong/right on their websites?
– What is the role of social media in the decision making process?
– Do people find online video useful and what do they want to see?
– Real time research: How do on and offline world's fit together?
As long as you're on the blog, you might be interested in browsing through the past entries in the series by clicking on the " on the street " tag. It's interesting to see the responses of actual people on different matters, rather than just tables of data.
Related Articles:
> Google and Predicting Search Trends
> Google Shares Proposal for White Spaces Database