Google said today it has added new Street View imagery to historic sites in Italy and France.
Along with seeing the exterior of archaeological sites like the Imperial Forum and the Colosseum in Rome, Street View has added interior views of those landmarks as well.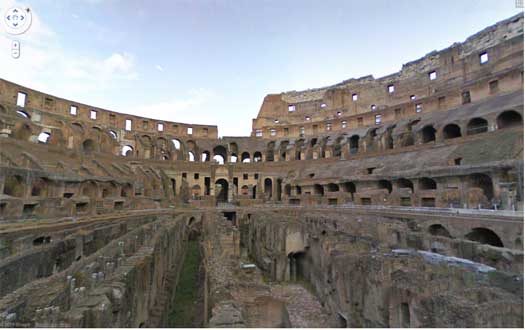 The
Google Blog
offers more details. "In few clicks you can navigate through centuries of history. Start at the birthplace of Rome, the Palatine Hill, where the mythical founders of the city, Romulus and Remus were found and saved by a she-wolf, and where the most ancient buildings of the city are located."
"Follow the Appian Way, a little path that became one of the most strategically important roads of ancient Rome. After the long walk, experience the splendor of Imperial Rome at the Thermae (Baths) of Diocletian—ancient wellness and cultural centers with 33 acres of pools, gymnasiums and public libraries."
Google also added Street View images to the Santa Maria del Fiore and Ponte Vecchio in Florence, and Chateau de Fontainbleau in France.