Rumor has it that Google is eyeing Beverly Hills-based CatchMedia as another possibility in a string of acquisitions. CatchMedia is a company that is focused on creating a "Play Anywhere" system, which lets consumers use their music/media content collection and services wherever they want, regardless of the device they're using.
The rumor comes at a time when there is also much discussion about Apple possibly offering a cloud-based version of iTunes. Google could be looking at CatchMedia for efforts that would compete with this. Neither Google nor CatchMedia are offering comment on the situation, other than Google simply saying they don't comment on rumors or speculation.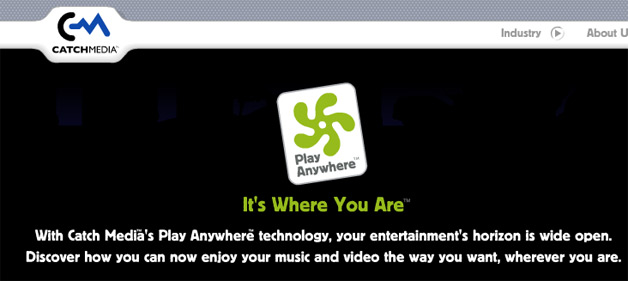 But there is plenty of speculation, and it mostly deals with Google finding yet another way to compete with Apple, another topic that is being heavily discussed lately. Most recently, Google's acquisition of the reMail app has thrown some more wood on the fire, as it has taken away the app from Apple's App Store.
An iTunes competitor would be a much bigger deal, but again we're only in the rumors/speculation phase at this point. Still, CNET points out that in December Google reportedly tried to buy Lala, but was beaten by Apple. Suffice it to say, multiple signs point to Google looking to get deeper into music/media, and the company already has its own payment platform in Google Checkout. Google also has some tremendous opportunities to promote music and media purchases too with sites like YouTube and Google Product Search.
CatchMedia Founder Yaacov Ben-Yaacov has experience with selling start-ups to large corporations, having co-founded PictureVision, which was eventually bought by Kodak.