Google has released a really cool playable doodle of PAC-MAN to celebrate the game's 30th birthday.
The Google Blog offers all the fun details. "Today, on PAC-MAN's 30th birthday, you can rediscover some of your 8-bit memories-or meet PAC-MAN for the first time-through our first-ever playable Google doodle. To play the game, go to google.com during the next 48 hours (because it's too cool to keep for just one day) and either press the 'Insert Coin' button or just wait for a few seconds."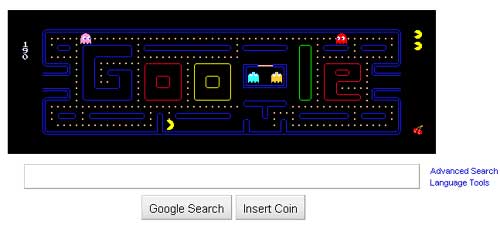 Google says it has included all the original sounds and graphics of the original PAC-MAN along with an easter egg for Ms. PAC-MAN.
"We also added a little easter egg: if you throw in another coin, Ms. PAC-MAN joins the party and you can play together with someone else (PAC-MAN is controlled with arrow keys or by clicking on the maze, Ms. PAC-MAN using the WASD keys)."