When Google made its dramatic "new approach to China" announcement in January, it sounded as if the company might leave the country within the month. Obviously, that didn't happen. But according to testimony given today before the U.S. Senate Judiciary Committee Subcommittee on Human Rights and the Law, Google hasn't forgotten its ultimatum.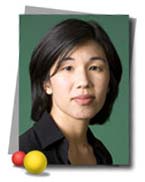 Nicole Wong, Vice President and Deputy General Counsel, spoke today about China, the Internet, and censorship, and by way of recap, said, "The attack on our corporate infrastructure and the surveillance it uncovered – as well as attempts over the past year to limit free speech on the Web even further – led us to conclude that we are no longer willing to censor our results in China and we are currently reviewing our options."
Wong then argued, "This decision is in keeping with out pledge when we launched Google.cn that we will carefully monitor conditions in China, including new laws and other restrictions on our services. As we stated then, if we determine that we are unable to achieve our objectives, we will not hesitate to reconsider our approach to China."
This should provide some reassurance to free speech advocates who feared Google was backing down from a fight (and/or trying not to abandon a potential profit center).
Unfortunately, Wong didn't provide any sort of timetable with regards to when Google will reach a decision, which seems to leave the figurative door open to weeks or months of waffling.