Update: Google is reminding users of the AdWords API that on April 22, most of the services related to v13 will be turned off.
Google is telling users to switch to v200909 as soon as possible to avoid any complications.
Original Article: Google has launched the newest version of the AdWords API v2009 beta. That would be version 200909. Google cites the following as the highlights of the new API:

– Asynchronous calls – Asynchronous calls allow you to work with large sets of data faster and more easily. Instead of having to wait for our system to fully complete your request before you can make another one, you're now able to make another call as soon as the API service confirms that it has received your previous call. No more waiting for the server to complete large requests. V200909 will continue to support Synchronous methods as well.

– Keyword and placement ideas – With the new TargetingIdeaService, you'll be able to get keyword and placement ideas through the API, leveraging the functionality of the search-based keyword tool.

– Location Extensions preview – Limited location extensions functionality is now available as a preview of the full functionality in development.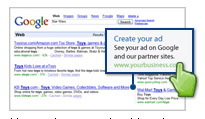 These are just the highlights. Google has a complete list of all of the new features in its release notes.
The company says that over the next few months, it will continue to introduce new features and additional AdWords functionality. New features will include ReportService, AccountService and the ability to pre-check for errors.
"Given that v2009 introduces new concepts and features, we have extended the sunset period for deprecated services to 6 months," Google says. "If you haven't already begun migrating your systems to the v2009 API, we strongly encourage you to start right away."
v13 services CampaignService, AdGroupService, CriterionService, AdService, InfoService, KeywordToolService, and SiteSuggestionService will sunset on April 22, 2010. Other v13 service sunset dates will be announced in due time.