Late last year, Google introduced a very cool mobile product called Google Goggles. While only an experimental labs release, it is looking more and more like it will be one that actually graduates to a real feature, and a useful one at that.
What it does is allow you to point your phone's camera at something and automatically get search results. Google recently acquired Plink, a visual search company that made a mobile app that lets users take a picture with their phone to identify paintings and artworks. The acquisition was made so that the team could work on Google Goggles.
Now Google Goggles lets you point your camera at a word in a different language and get it translated. You can use a "region of interest" button to draw a box around specific words, press the shutter button, and if Google recognizes the text, it will give you the option to translate in various languages.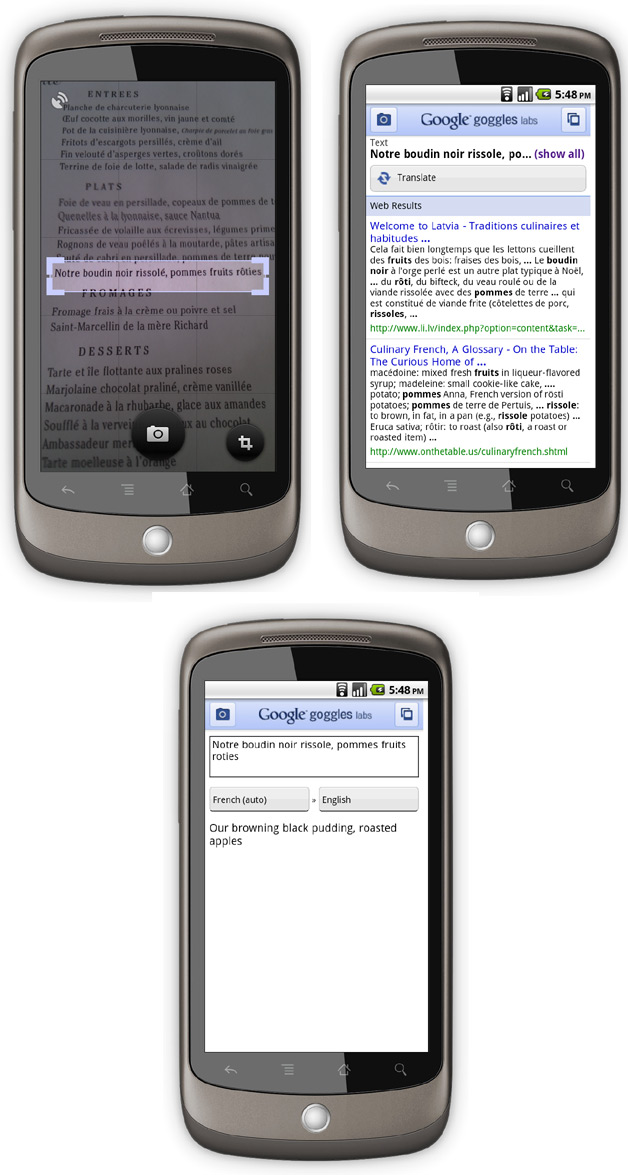 "The first Goggles translation prototype was unveiled earlier this year at the Mobile World Congress in Barcelona and could only recognize German text," Google says. "Today Goggles can read English, French, Italian, German and Spanish and can translate to many more languages. We are hard at work extending our recognition capabilities to other Latin-based languages. Our goal is to eventually read non-Latin languages (such as Chinese, Hindi and Arabic) as well."
The latest version of Google Goggles also has improved barcode recognition, more artwork, recognition of more products and logos, an improved user interface, and the ability to initiate visual searches using images in your phone's photo gallery.