Google announced today that it has updated commenting on Google Docs to include features that will supposedly encourage feedback and smoother discussions.
First up, all comments will now contain a timestamp and picture.  Single comments will also be able to be edited.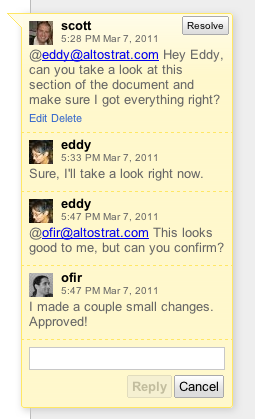 Google has added a "resolve" feature to all comments.  This allows you to remove the comment from visibility without deleting it altogether.  The resolved comments are saved and able to be accessed through the "discussion" button on each document.
Probably the most important new feature Google Docs had added is the inclusion of email notifications within comments.  Constantly checking your documents to see if they have any new comments is a pain, so now you get a heads up.  Once you receive the notifications, you can either reply to the email or easily open up the document itself and reply there.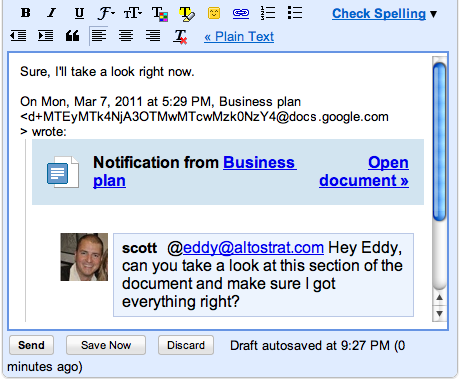 The email notifications act like Twitter mentions, in that you can include '@joesmith@email.com" within your comment.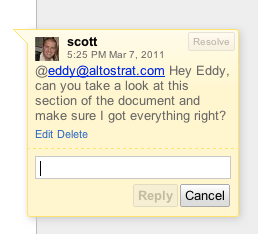 Google says on its docs blog that their motivation for the update is to promote easier discussions: "The combination of added structure and intuitive email integration have really given life to the discussions that surround our documents, and we're excited for this new feature to do the same for you."  Your existing documents will look the same as the changes will only affect new documents.