This morning, Google gave another sign that it's not kidding about cutting its ties with China. The launch of two Android phones in the country – which had been scheduled to take place tomorrow – has been postponed indefinitely.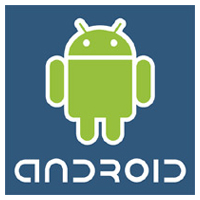 In some respects, this development could be bigger than any decision to take down the Google China site. Google's share of the traditional search market is far smaller than Baidu's, after all, and mobile phones have become the primary way many Chinese people access the Internet.
Plus, whereas no one expects search technology to advance in leaps and bounds on a regular basis, it's likely that new and improved Android devices will allow the mobile operating system to make headway at least twice a year. So if the postponement of tomorrow's launch represents the start of a trend, Google will be abandoning a significant growth opportunity.
It'll be very interesting to see whether the launch of the two Android phones has really just been delayed, then, or if a cancellation takes place.
Investors seem to be at peace with Google's move, at least, given that the company's stock is up 0.12 percent so far this morning.
Related Articles:
> Google Tailors Mobile Search Suggestions To Location
> Google Tries To Carve Out Its Place In Mobile