Google announced the launch of Gmail for Android 2.3.2, which brings Gmail's well-received Priority Inbox feature to mobile.
"While Priority Inbox on your Android phone doesn't have all the features offered in the desktop version of Gmail, we think this is a good start and plan to add even more functionality moving forward," says Paul Westbrook of Google's Gmail for Android team.
One advantage the feature has in this mobile version, however, is that you can set it up so your phone will notify, vibrate, or ring only when you get "important mail".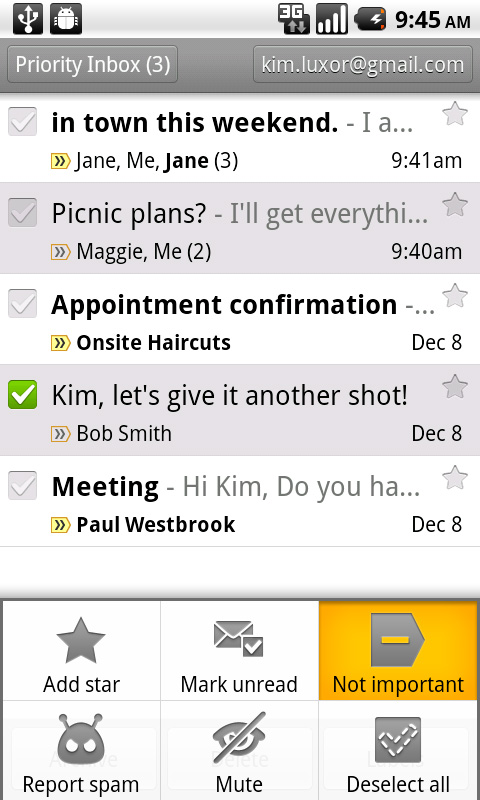 Earlier this week, Google started providing desktop Priority Inbox users with more information about how the feature determines the importance of emails. Users can hover over the "importance marker" to see an explanation.
In addition to that, Google said it has made Priority Inbox more responsive to manual corrections, meaning the system should learn more quickly about your priority preferences as you manually indicate them.
We talked about what the trend of email providers offering advanced filtering could mean for marketers here.
To activate the feature on Android, go to menu > Settings > Priority Inbox while using the Gmail app. The new version of the app requires Android 2.2 (Froyo) or above, and is available in most countries.
It also comes with a couple more updates, such as letting you switch between reply, reply all, and forward while composing a response message, the ability to send mail from addresses from other webmail providers you use and have configured on the desktop version of Gmail, and the ability to respond to messages in-line.