Google is used to coming under fire from different groups when it comes to its Google Books project. Most recently, the fire has come from the China Writers Association, which has over 8,000 members.
The group complained that Google was scanning and uploading its books without permission from authors. According to a Bloomberg report:
The U.S. Internet operator will "respect the wishes of any Chinese author who hasn't authorized their books to be scanned," it said in a Jan. 9 letter to the China Writers Association and posted on the group's Web site. It also included an apology for "inadequate communication" with Chinese authors. Google spokeswoman Jennie Johnson confirmed the contents of the letter sent by Erik Hartmann, chief of Google Books in Asia.
Google should submit proposals to compensate Chinese authors whose works it included without approval and immediately stop the practice, the association said in November. The operator of the world's biggest Internet search engine has boosted Chinese content, including to its Google Books digital library, as it seeks to catch Baidu in a market with more Internet users than the U.S. population.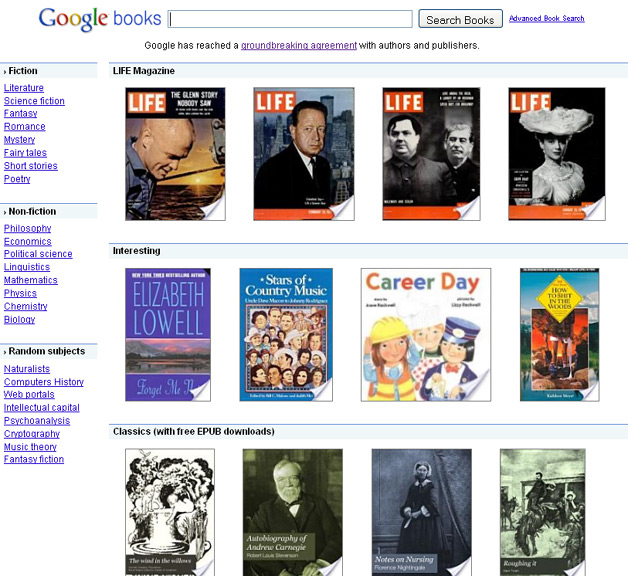 Google said in a statement, "We have a long-standing policy of honoring authors' wishes, and authors or publishers who wish to exclude their book may do so at any time. Google Books is fully compliant with U.S. and Chinese law."
Google Books suffered a defeat in a French Court in mid-December when the company was found guilty of copyright violations. That court ordered Google to stop scanning books, remove information from its database, and pay substantial fines. After that, a court in China heard a case from Author Mian Mian, who also accused Google of copyright infringement. The date is still pending on the continuation of that.

Related Articles:
> Google Books Suffers Defeat In French Court
> Revised Google Books Settlement Still Has Critics