The other day, I wrote a post about how Google should consider increasing its employees' 20% time to encourage innovation. Given that this time is dedicated to innovation and some of the company's most successful products came from it, it seems like a good idea to me, but Google's strategy appears to be a mixture of a large amount of acquisitions, imitating successful products, and hiring (not that innovation has been totally lacking at the company. They did come up with self-driving cars recently, but as Danny Sullivan pointed out in his advice to Larry Page the other day, it's about perception.).
Yes, hiring. While Yahoo is shedding employees left and right, Google has announced that this will be its biggest hiring year in company history. That could help innovation too. Increasing the number of people who can take advantage of 20% time is in some sense increasing 20% time as a whole.
Last year, Google added over 4,500 employees, mostly in engineering and sales. That was the second most in company history, behind 2007 when they added over 6,000 people. Now, they are looking to outdo both years.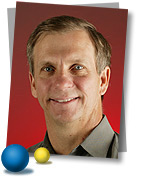 "We're looking for top talent—across the board and around the globe—and we'll hire as many smart, creative people as we can to tackle some of the toughest challenges in computer science: like building a web-based operating system from scratch, instantly searching an index of more than 100 million gigabytes and even developing cars that drive themselves," says Google SVP Engineering and Research, Alan Eustace. "There's something at Google for everyone—from geo, to enterprise, to video—with most of the work done in small teams, effectively working as start-ups. (The average number of software engineers on a project at Google is 3.5.) That's why the vast majority of our people stay with us, building their careers and taking on new challenges within the company."
"I joined Google more than eight years ago—when we had barely 500 employees and still used Outlook for email and AIM for chat—and while there have been many changes, Google is still the same entrepreneurial company it was when I started, encouraging Googlers to take on big ideas and high-risk, high-reward opportunities," adds Eustace.
Google just made two new acquisitions in SayNow and fflick. Earlier this month, Google acquired eBook Technologies. They've also got a Groupon clone on the way already (after failing to acquire that company), and they've announced some upcoming managerial changes. It's only 25 days into January, and Google is certainly not sitting still.
If you think things have cooled down at Google, while the company has lost some engineers to Facebook, you're going to be in for quite a ride as the year progresses, it seems.