An interesting study has been released by PR firm Ruder Finn, which finds that 91% of mobile phone users go online to socialize, compared to only 79% of traditional desktop users. Meanwhile, Americans are spending an average of 2.7 hours on the mobile Internet.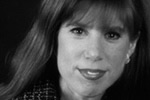 "Mobile phones have become the way people organize their lives—managing finances, connecting with friends, purchasing products—and this trend will only accelerate," said Kathy Bloomgarden, Ruder Finn co-CEO. "The mobile phone is becoming the most powerful online device, and the faster businesses can adapt their services to harness consumer mobile intent, the more rapidly they can capitalize on understanding their customers to drive growth."
The Mobile Intent Index asked respondents how frequently they use their mobile phones to go online for 295 reasons, and the results show that immediacy is the primary factor driving behavior.
"Mobile phone use goes beyond instant gratification," said Marty McGough, director, Ruder Finn Insights. "Our survey data shows that people use their mobile phones out of necessity for instant access to the Web whether it's to conduct business with the most recent information or advocate on the spot on issues of pressing concern and breaking news."
According to Ruder Finn's research, about three in five users download mobile apps at least once a month, while 36% of users download apps from social networking sites at least once a month.
"Mobile technology means that people no longer have to wait until they're in front of their computers to do their work," says the firm's Chief Innovation Officer Michael Schubert. "And people are taking advantage of that; using mobile devices to do their core work while using desktops to navigate longer format and higher bandwidth content and tools. This is resulting in huge changes – and opportunities – across industries, making mobile an essential channel in keeping businesses competitive."
The top social intents named by participants of Ruder Finn's survey were instant messaging (62%), forwarding e-mails (58%), content (40%), and photos (38%), posting comments on social networking sites (45%), and connecting to people on social networking sites (43%).
There is of course a new social player in the game with Google Buzz, which was announced yesterday. One of the primary focuses of the product appears to be on mobile, with three separate mobile Google Buzz-related announcements made by the company: the ability to use Buzz from Google.com on iPhone/Android, a brand new app, and a Maps update.
"The RF Mobile Intent Index shows that 91% of mobile users are more likely than traditional online users (70%) to go online to be part of a community and supports the theory that location based social connections are only growing," Scott Schneider, EVP and director of Ruder Finn Interactive tells WebProNews. "With the launch of Google Buzz and it's mobile focus, we will see an increase in the already high socialization activities of smart phone users. Combined with the fact that the penetration of smart phone users is only growing, this points to a communication future dominated by mobile focused social networks."
The jury is still out on just how successful Google Buzz will end up being, but Ruder Finn's findings appear to suggest that the product will meet several of the top objectives of mobile users. Buzz being present on the mobile version of Google.com, which Google says is the worlds' most popular mobile home page, could be a huge factor.
Related Articles:
> Will Google Buzz Change the Social Media Game?
> Whose Got The Buzz: Yahoo or Google?