Goober announced the availability of a new VoIP app and an IM app for the iPhone and iPod Touch this week. The company shared a few details with WebProNews about what makes its apps stand out from the competition.
"Goober, besides Skype, is the only company offering versatile and flexible flatrates," a Goober representative tells WebProNews. "The flatrate prices are about the same as Skype's while the per minute rates are drastically lower."
"Goober 1minute US calls cost for example, 1 cent compared to Skype's 2.1cent; other countries are around 1.4 cents/minute, but that only occurs in 10% of all calls like if you call an Indian reservation in Cheyenne J On average the per minute prices are between 25% – 50% below Skype's per minute rates,' she says. "Overall goober is about 50% cheaper than Skype in the US and Canada because the 1 cent rate is used in 90% of all calls."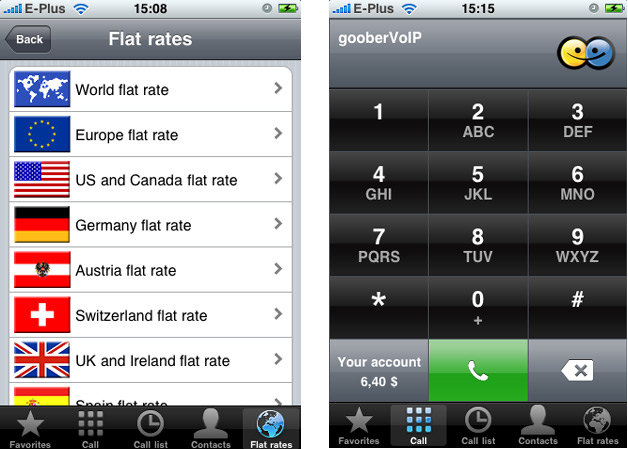 If you want to know what sets Goober apart from other instant message apps, "It's the Webfolder were you have online access to your files and were you can upload files or for example images to a gallery, while you're on the road," the rep tells us. "The next version of goober IM for the iPhone will be multi-protocol, meaning you can chat from goober IM people using other IMs like Google or Yahoo. The goober IM on the web already supports multi-protocol messaging, btw."
Both applications are available now to download for free from the iTunes App Store, searching the keyword "goober."