Foursquare and Examiner.com have teamed up to bring local Examiner content to Fousquare users via Fousquare's website and mobile apps. This content will consist of tips or "insight and recommendations on nearby venues, restaurants, events, businesses and landmarks" from Examiner's 68,000 contributors in 233 U.S. cities.
The tips will surface on Foursquare apps when users who follow Examiner.com "check in" to different places. Tips will also surface when non-followers check-in nearby.
"Our contributors are in town and in tune with their communities, so having an extended presence on Foursquare was a natural fit," said Suzie Austin, SVP of Content and Marketing for Examiner.com. "With our contributors' local insights and Foursquare's geo-based interaction, users of the application now have another fun way to enhance their local experience and connect to the people and happenings around them."
"Foursquare has redefined how we interact with our surroundings and how we share it with our friends," added Jana Trantow, Sr. Mobile Product Manager for Examiner.com. "Examiners live what they write and they have a passion for sharing information with their communities—so it's an obvious connection and exciting opportunity for users of both products."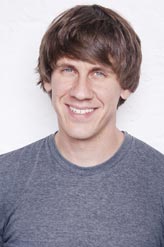 Foursquare CEO Dennis Crowley has said in the past that he wants Foursquare to deliver more relevant content based on check-ins declaring the check-in itself "boring".
"Every check-in should mean something," he said during a speech at ad:tech NY a couple months ago.
Ultimately it will be more content providers providing relevant information based on location that will make Foursquare and other similar services more appealing to broader audiences in the long run. Obviously, they have significant implications for local businesses.
"We're extremely excited to work with Examiner.com to share their wealth of local information with foursquare users across the country," said Jonathan Crowley, Foursquare's Director of Business Development. "Examiner.com's crowd-sourced journalism model is completely in line with our user-focused model, so the partnership was an obvious fit."
Don't be surprised if we see a lot more similar partnerships throughout the year. Usage of location-based services hasn't been incredibly high thus far, but this will likely be the year where that changes.
Examiner will have a branded page on Foursquare.com where users can see all tips in one place, and Examiner badges will soon be available.