Ford said today it has launched an "Electrified Vehicle Facebook" page in an effort to educate and share information with people about its electric offerings.
The Electrified Vehicle Facebook page offers users links to videos and photos of Ford's electric vehicles. Users can participate in discussions, take polls, and ask the company questions about its electric offerings.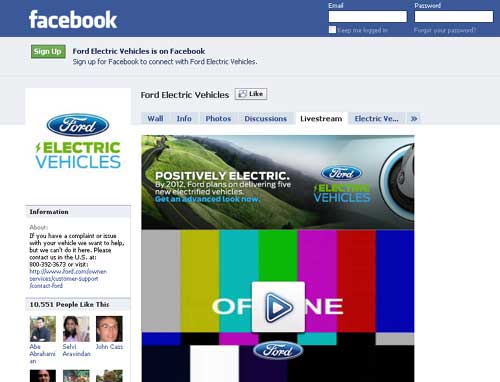 "People who are passionate about electrified vehicles or just interested in learning more about the technology are using the Internet as the source to participate in discussions or gather information," said David Finnegan, Ford electric vehicles marketing manager.
"Launching a Ford-specific Electrified Vehicle Facebook page allows us to create a forum for discussion and a place where we can interact with fans."
Ford says it plans to launch five electric vehicles in North America by 2012 and Europe by 2013.