Fairmont Hotels said today it will offer its customers access to Kobo eReaders featuring content from new and bestselling Random House books.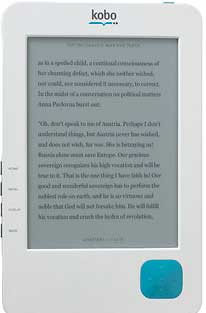 The Kobo eReaders are available at select properties in the U.S. and Canada for people staying on Fairmont Gold, a private area offering personalized service and upgraded amenities. The eReaders feature a variety of fiction and non-fiction eBooks. When customers return the eReader they will receive an offer for $2 off on select Random House titles.
"Travelers are a great fit for the Kobo offering and a group that is eager to engage in eReading," said Michael Serbinis, CEO of Kobo.
"We know that travelers do not want to carry heavy books in their luggage, and vacations provide the perfect time to relax and catch up on reading. This partnership allows Kobo to expand our reach and offer our service to an important segment of our customer base."
Customers can trial a Kobo eReader by joining the free Fairmont Presidents Club which offers improved levels of service. The program includes private check-in, complimentary room upgrades, and high-speed and wireless Internet access.
In addition to the Random House library, Fairmont guests can access Kobo's eBook store to browse and purchase from Kobo's collection of over two million titles, thousands of which are available for free. Kobo also offers free eReading apps for most devices, such as iPhone, Blackberry, Android, and tablets, including iPad.