It's clear that many sites are using Facebook for marketing purposes. The social network has given businesses many new ways to communicate, brand, engage, and more. In fact, recognized search expert Bruce Clay called the popular Facebook "Like" metric the new link.
With all the value that Facebook is creating, is it safe to say that it is becoming more valuable than a brand's own website? Let us know your thoughts.
A recent study from Compete addressed this issue in part by comparing the extent to which consumers visited the Facebook pages of certain brands to how often they visited each brand's own website. Among the 40+ brands that were analyzed, Walmart, State Farm Insurance, and BMW had the most unique visits to their Facebook pages.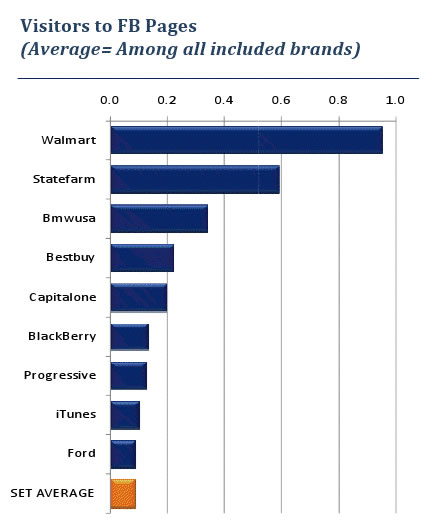 But, in terms of comparing the traffic, iTunes' Facebook page received more traffic than its domain did. Lincoln Merrihew, Managing Director at Compete, told us that Apple is using its iTunes Facebook page as a "storefront." Going forward, he believes that more brands will use Facebook in this same way.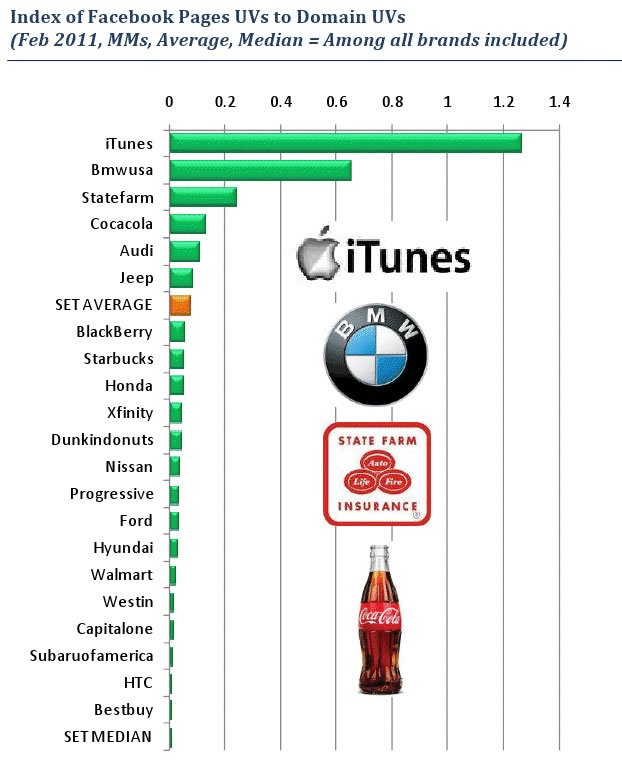 So, what does this information mean? According to Merrihew, brands should definitely pay attention to Facebook, if they aren't already. However, he also says that they need to consider the quality of the traffic. When brands drive people to their Facebook page, are the consumers looking to make a purchase, or are they just there to look around?
In other words, he believes businesses need to have clear goals for what they want their Facebook pages to accomplish. The iTunes page, for example, is set up like a store for users to download music. Progressive Insurance, on the other hand, has a Facebook page for its spokesperson Flo that is more for engagement and relationship building.
"Everyone wants to be on Facebook, [and] everyone wants to use it, but then [it's] understanding the quality of what you're getting," said Merrihew.
He also said that, as brands establish their strategy, they should consider if their customers are more comfortable on Facebook or on their website. Once this is figured out, a business can determine where it should be focusing its traffic efforts.
Social media strategist Sally Falkow recently wrote about this issue and pointed out that while social channels would likely be a leader in online business communications in the future, they still would need to be connected to a website. She wrote, "So it's not that you no longer need a website, it's just that if you don't integrate social features and connect your social content with your corporate website it will become irrelevant."
So, even though opinions are probably divided on this issue, it is something that businesses need to think about and plan for in regards to the future.