comScore released its Video Metrix data for July today. According to this, 178 million people in the U.S. watched online video content during the month, watching an average of 14.7 hours per user.
During the month, Facebook moved up from the fourth position to the third position behind Yahoo properties, and of course Google properties at number 1. Facebook accounted for 46.6 million viewers.
Hulu generated the highest number of video ad impressions at 783 million in July. Americans viewed nearly 3.6 billion video ads in all. NewTeeVee notes that four out of five Hulu videos are ads.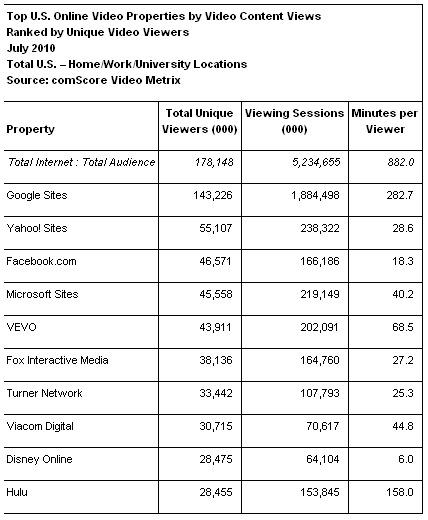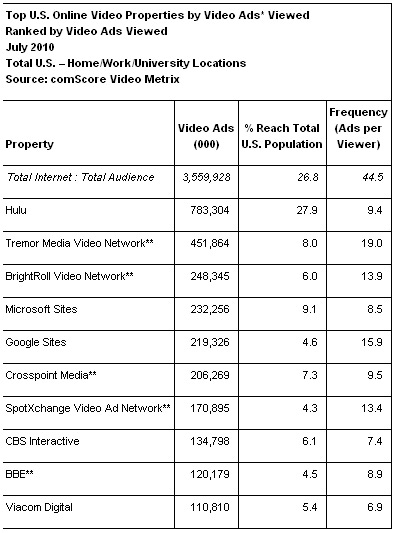 84.9% of the total U.S. Internet audience viewed online video during the month. The average video duration was 4.8 minutes. The average duration of online video ads was 0.4 minutes.
Video ads accounted for 9.8% of all videos viewed and 0.9% of all minutes spent viewing video online.