Google's recent algorithm update aimed at content farms has drawn a mixture of praise and criticism. Much of this has from those questioning how Demand Media's eHow was actually helped by the update, despite often being associated with the phrase "content farm".
EzineArticles was one of the hardest-hit sites by the update. CEO Chris Knight wrote a blog post about how his site was affected, and what he is doing to try and get back up in the rankings.
"While we adamantly disagree with anyone who places the 'Content Farm' label on EzineArticles.com, we were not immune to this algorithm change," said Knight. "Traffic was down 11.5% on Thursday and over 35% on Friday. In our life-to-date, this is the single most significant reduction in market trust we've experienced from Google."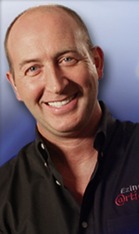 "Google has a lot of smart PhD types working on this problem that I believe is not over by a long-shot. Reason: If you do a query for popular terms that we formerly ranked very high with, instead of an EzineArticles result, you may find low-quality sites that deliver even lower value to the user than our own members' content! This is frustrating for sure," he added.
To try and get back into Google's good graces, EzineArticles is reducing the number of article submissions accepted by over 10% – articles that "are not unique enough". It will no longer accept article submissions through a WordPress Plugin. They're reducing the number of ads per page. They're raising the minimum article word count to 400. They're "raising the bar" on keyword density limits. They're removing articles considered "thin and spammy", and will put greater focus on rejection of advertorial articles. Submitted articles are required to be exclusive to the submitter (but won't be required to be unique to Ezine Articles).
Adding NoFollow to all links was on the list of things to do, but Knight decided against it after complaints from submitters erupted in the comments on his post. Among the first to complain was copywriter Susan Greene, who said that many of the copywriters actually give priority to EzineArticles because of the lack of NoFollow.
When another commenter suggested that EzineArticles doesn't exist to provide authority to submitters' sites, but to provide beneficial information to the readers, Greene wrote, "Not sure what Pollyanna planet you're from but let me assure you, EzineArticles does not exist 'to provide information that is beneficial to the readers.' EzineArticles is a business, not a government organization or charity. EzineArticles was created to make its owner(s) money. There's nothing wrong with that, but don't fool yourself into thinking they're a bunch of do-gooders. By the same token, the majority of us who publish on EzineArticles don't do so to benefit readers. We too are running businesses, and EzineArticles helps our own websites get traffic and ultimately sales."
That ought to help EzineArticles' case. Google loves content that isn't written to benefit readers (note sarcasm).
On removing NoFollow from the to-do list, Knight told commenters, "If you notice, it was near the bottom of our short-list which means it was only icing in the cake to further prove to Matt Cutts and Google that we're not here to game Google nor let our Expert Authors do so via our platform."
I'm not sure that point is going to be very well proven if Cutts and co. read the conversation.
While he said he wouldn't be acting on it for now, Knight did seem interested in another idea from a commenter: making NoFollow the default and making DoFollow something that could be earned through proof of quality.
Knight did point out that competing sites that have been including NoFollow were also hit by Google's update.