GSI Commerce, a public company that deals in ecommerce and interactive marketing services, should soon be the property of eBay.  eBay announced this morning that it intends to acquire GSI for a whopping $2.4 billion.
GSI has built up an impressive business in some respects.  Its clients include Adidas, Bath & Body Works, FAO Schwarz, Godiva, HP, Major League Baseball, Mattel, the NBA, the NFL, PBS, RadioShack, and Zales, among many other noteworthy organizations.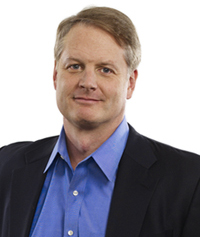 eBay President and CEO John Donahoe stated as a result, "The acquisition of GSI . . . will significantly strengthen our ability to connect buyers and sellers worldwide.  Combined with eBay Marketplaces and PayPal, we believe GSI will enhance our position as the leading strategic global commerce partner of choice for retailers and brands of all sizes."
eBay should also see an upside in terms of corporate "synergies" (an estimated $60 million by 2013 if the acquisition closes as planned during the third quarter of this year).
There already appears to be a bit of controversy surrounding the purchase, though.  GSI's financial performance hasn't been great (its stock was down about 30 percent year-over-year prior to eBay's big announcement), and eBay's offer of $2.4 billion (or $29.95 per share) represents a premium of 51 percent over GSI's value at the end of March 25th.
That's led some eBay shareholders to back away and send its stock down 2.05 percent so far this morning, even as the Dow and the Nasdaq are up 0.23 percent and 0.19 percent, respectively.