Last week, rumors surfaced that Disney was in late stage acquisition talks with social game company Playdom. Today, Disney has announced that it has indeed agreed to acquire it.
Playdom shareholders will receive total consideration of $563.2 million, subject to certain conditions, and a performance-linked earn-out of up to $200 million.
"We see strong growth potential in bringing together Playdom's talented team and capabilities with our great creative properties, people and world-renowned brands like Disney, ABC, ESPN and Marvel." said Robert A. Iger, President and CEO of The Walt Disney Company.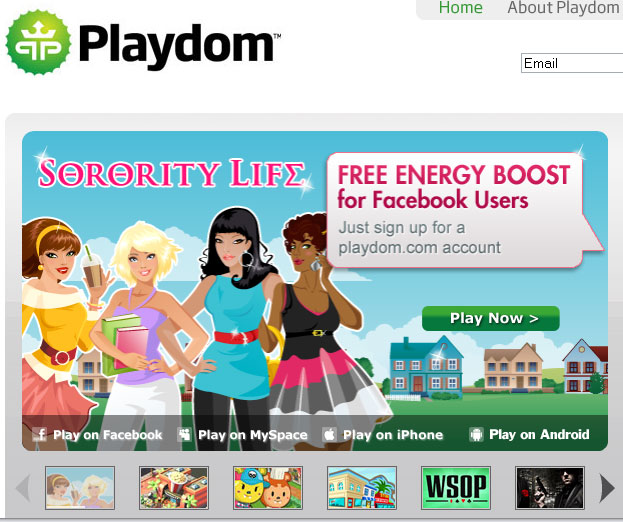 "This acquisition furthers our strategy of allocating capital to high-growth businesses that can benefit from our many characters, stories and brands, delivering them in a creatively compelling way to a new generation of fans on the platforms they prefer," Iger added.
"We are at the start of a once-in-a-generation opportunity to transform the way people of all ages play games with their friends across devices, platforms and geographical boundaries," said Playdom CEO John Pleasants. "Disney is an incredibly forward-thinking company that shares our vision and is the ideal partner to further our mission to bring great entertainment to people around the world."
Disney says the acquisition will help strength its digital gaming portfolio, acquire a "fist-rate" management team, and provide consumers with new ways to interact with the company on social networks like Facebook and MySpace.