Demand Media's much-anticipated initial public offering is coming next week, according to Kara Swisher, reporting for the Wall Street Journal's All Things Digital. She says numerous sources "with knowledge of the situation" say it will happen after the company's road show for investors.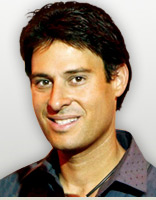 Obviously Demand Media's bread and butter is content, which the company has gotten down to an algorithmic science. The company's content (created mainly through its Demand Studios arm) has been a subject of controversy for some time, but they've insisted that they've dedicated themselves to improving quality. At SXSW last year, I listened to CEO Richard Rosenblatt talk about this, and later I spoke with eHow GM Gregory Boudewijn and Demand Studios GM Stewart Marlborough, about the company's new approach to content. Read that here.
Content properties include eHow, Cracked, LiveStrong, AnswerBag, GolfLink, and Trails.com. They get readers.
Since then, Demand has also launched the Talent & Expert Network and the Demand Media Blog Network. Suffice it to say, Demand Media is a content machine, and that tends to be good for advertising.
Content is only part of Demand Media's strategy, however. The company offers products like the CoveritLive realtime conversation tool for live events, and Pluck, it's social media technology platform, which is used by major brands like Best Buy, Kraft Foods, the NFL, and others (Pluck introduced a new trust filter system this week). Demand also offers domain registration and monetization services.
Last week, MarketWatch reported that the company would be offering 4.5 million shares priced between $14 and $16 a share, potentially raising nearly $140 million. The IPO will reportedly be led by Goldman Sachs and Morgan Stanley.