Arthur Wynne, inventor of the crossword puzzle, is the subject of a doodle on Google's homepage today as it honors 100 years of crossword puzzles.
It's a fun one. It transforms into an actual playable crossword puzzle:
Have fun. See if you can decrease your productivity today as much as you did when they released the Pac-Man doodle.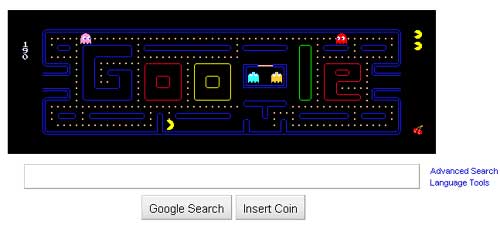 The British Wynne invented the crossword puzzle in 1913 while living in Cedar Grove, New Jersey. His puzzles would be included in the "Fun" section in the Sunday edition of the New York World. On December 21st, 1913, the puzzle was introduced with a diamond shape like this:
It was actually referred to as a "word-cross puzzle".
The Washington Post has an interesting story about how Google initially built a different crossword experience, but had to rush to create a new one.
Image: Wikimedia Commons