Let's be honest: however content most people are with their jobs, Fortune's "100 Best Companies to Work For" list can elicit envy. So LinkedIn and CNNMoney may be onto something, as they've partnered to point people who read the list towards individuals who work at the top companies.
This marks the first implementation of LinkedIn's Company Insider widget, which would be quite significant on its own. It doesn't hurt that big names like CNNMoney (which acts as the online home of Fortune) and Fortune are involved, either.
So back to the widget's function. In this instance, it's meant to "[s]how readers the people in their LinkedIn network who are employed by each of FORTUNE's 100 Best Companies," according to a post on the LinkedIn Blog. It'll also "[l]ist new hires and job changes at each of the FORTUNE 100 Best Companies."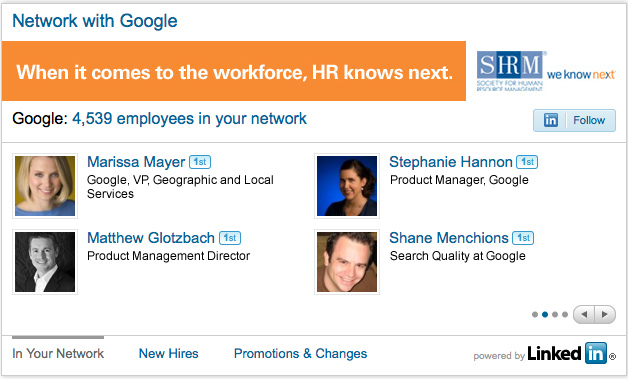 Finally, if anyone wants to keep an eye on the situation rather than act immediately, there's a "custom 'Follow' button that gives readers more news and information about the company they choose to follow."
This is sure to prove popular with a lot of folks. No one's promising that tons of hires will occur as a result, of course – the job market's still pretty iffy – but some people may benefit from making new contacts.
Meanwhile, LinkedIn and CNNMoney should see a lot more page views.