Taking advantage of all the buzz about daily deals, CitySearch has taken it upon itself to provide a convenient way for user to check out available deals from one spot (an iPhone or Android app).
CitySearch, a business of IAC, has launched Deals by Citysearch, a location-enabled local deals app that aggregates deals from advertisers from its CityGrid Media, as well as from third-parties like Groupon, TheDealMap, etc.
"Consumers are tired of having their inbox flooded with daily deals. What our users need is not another daily email but a mobile offering serving up the most relevant offers so they can say, 'These deals are about me,'" said JP Bedoya, Senior Director of Citysearch. "We have curated the best local deals and allow users to search based on their individual needs when they are on the go."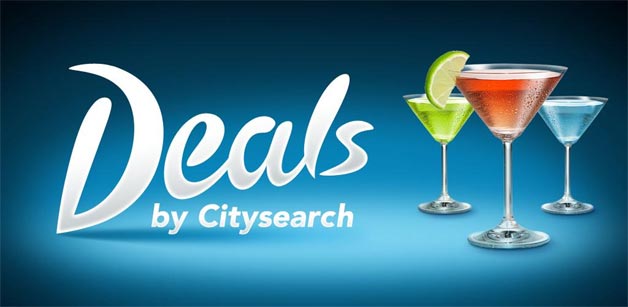 CitySearch also added a new Deals section to its website.
For the Android app, CitySearch worked with Skyhook to integrate its location engine into the Deals product.
CitySearch complemented the launch with a contest, allowing one person to win a month of free deals.