Two years ago, Google's Chrome browser didn't exist. Now, it might be the best browser available. New test results claim that it beats all competitors by a significant amount, at least in terms of speed.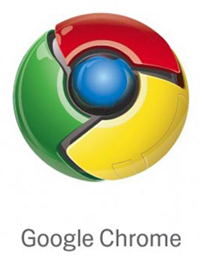 Lifehacker's Kevin Purdy recently put Firefox 3.5.4, Firefox 3.6, Google Chrome 4.0.249.78 (which is considered stable), Google Chrome 4.0.302.3 (which is a developer version), Opera 10.01, Opera 10.5 (which is a pre-alpha version), and Safari 4.0.4 through their paces. Experiments related to load times, JavaScript, DOM/CSS, and memory use were performed.
Chrome came out on top in a couple of categories, and according to Purdy's scoring system ("we took the numeric score placement of each browser in each category and ranked them from 7, as best in category, to 1, as worst. We totaled those numbers up, and present them here as a total out of 35") won the comparison, with the developer version placing first and the stable version securing second.
Then Opera 10.5, Firefox 3.5.4, Firefox 3.6, Safari 4.0.4, and Opera 10.01 followed, in that order.
Purdy's article has been viewed about 92,000 times, and it's a good bet that his findings have driven a lot of people to try Chrome for themselves. Assuming those individuals don't find the browser wanting in some area other than speed, Chrome may get quite a bump thanks to this experiment.
Related Articles:
> Internet Explorer Losing Its Luster In Europe?
> Google Launches New Chrome Version