According to a new report from ABI Research, Smartphone shipments are expected to grow 21% this year to 224 million, but "Shanzai" devices may be getting a fair share of consumers' money.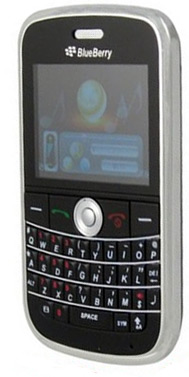 ABI Research VP of forecasting Jake Saunders says, "While there is considerable fanfare and interest around the latest iPhone and Android phones from Apple, HTC and Motorola, 'White Box' or 'Shanzai' handset manufacturers are rapidly reshaping the low-cost handset segment as they redefine the 'look and feel' of the low-cost/ultra-low-cost segments."
"Many of these low-cost handset 'brands,' such as the 'BlueBerry' handset, sail pretty close to trademark infringement," the firm says. "While it has 'Bold' looks, RIM definitely does 'not' manufacture it. These handsets have very localized distribution, lack the full functions of the originals, and cater to end-users who, while they may not have deep pockets, do aspire to be smartphone users. These limited-function handsets, along with other low-cost models, will notch up 219 million sales in 2010."
Of course the real deals will be doing quite well too. Apple's new iPhone 4 is already off to a pretty solid start, despite a list of complaints among users.