Popular press release distribution site BusinessWire, which is owned by Berkshire Hathaway, is offering its services for free to companies and organizations who are contributing to the aid of victims of the earthquake in Haiti. Such companies can push out free news releases with offers pertaining to supporting services, information, operations, and events directly related to rescue and recovery efforts.
BusinessWire asks member companies to submit press releases as they normally do via the site's online order interface, and to follow up with their local newsrooms. Other organizations are given the following phone number to call for further details: 888.381.9473
BusinessWire has consolidated all of its Haiti Earthquake-related press releases into one spot, so the information is easily accessible. That can be found here.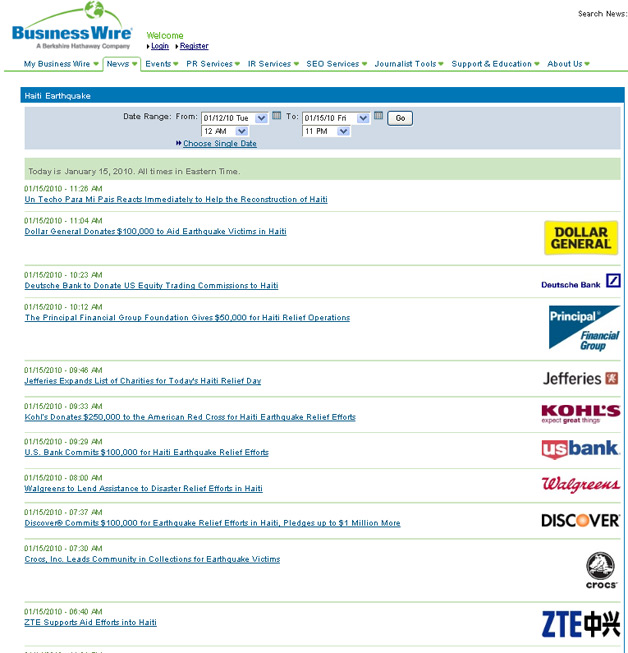 This is just one example of many showing how the web is contributing directly to relief efforts for victims of the disaster. There are a lot of companies and organizations offering varying services, and Business Wire's own offering provides for a good way to spread the news as well as get a look at different ways one can help.
Participating companies so far include Dollar General, Kohl's, Walgreens, Discover, GE, Sprint, Comcast, T-Mobile, Target, and many more.