The
Boxee Box
is due out in November, just in time for the holidays. It will come out looking to compete with the likes of the much-hyped Apple TV and Google TV. Here's
what Boxee's Avner Ronen had to say
on the Boxee blog after Apple launched its newest Apple TV device:
We think people want to be able to watch anything that they can watch on their computer, only on their bigscreen TV. There is an overwhelming consumer expectation that the content we can consume in our cubicles, our dorm rooms, and in our laps should be available in our living rooms, in full 1080p with a gorgeous interface. It's a simple premise, but the challenge is to do it in a way that makes sense in that space, so you can put your feet up, grab a remote and start watching. No keyboards, mice, windows or labyrinthine menus. It should be calm and it should be beautiful. And it *must* be open.
Boxee and D-link announced today that the Boxee Box will be powered by Intel's CE4100 Atom processor. The Box is touted as the first media device capable of playing all major media formats and codecs within a home network along with free and premium TV shows and movies, videos, music, and photos from the Internet, with support for full 1080p HD and 5.1 surround sound.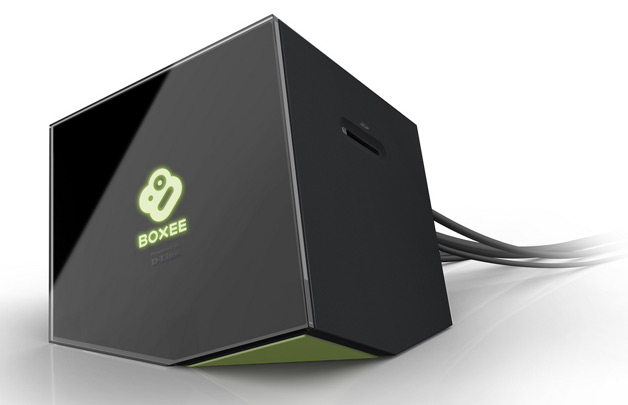 "This represents long overdue innovation to the entertainment experience that D-Link will help consumers quickly deploy through their home network. These exciting new capabilities align closely with Intel's commitment to improving how people access and enjoy digital content on their TV," said Lou Reda, Vice President and General Manager, Consumer Division, D-Link. "We are leading a revolution that will offer tremendous new possibilities in the home."
Boxee and D-Link also announced today that Canadian customers can now pre-order the Boxee Box through Best Buy and Future Shop. The Boxee Box will begin shipping in November in the US, Canada, EU and Australia.